Customize your climbing adventure in Bulgaria
Explore the vertical side of Bulgaria with its enormous number of climbing crags combined in different areas all over the countryside.
If you are a beginner and seek a new venture or you are experienced climber and need a hand  in choosing the best place to climb, we can offer you a private and personal approach based on your level of experience and expectations.
Bulgaria can offer you a vast range of activities from simple hiking and mountaineering, to rock climbing, boulder, sport, trad and ice climbing in the winter.
You get to choose and we can help you choose best.
Join us and get ready for an adventurous ride in the enchanting world of climbing in Bulgaria.

I had the perfect climbing experience on the wall that I was only dreaming for years ago. Damyan is the ultimate guide for rock climbing, he made me fill calm and comfortable so I enjoyed the climbing to the maximum level. Thank you Dani for those unforgettable moments!
Excellent climbing guide!
Last week, I had an amazing guided climbing trip in the mountain. I would like to еxpress my gratitude to the guide and highly recommend!
Had a great time on August 2017 with Damyan Petkov as a personal guide and driver. Did one week hiking in Pirin Nat.park+Melnik+1day in Rodopy mountains. I recommend his brilliant service and his company. Try out some activities with Damyan in Bulgaria – you definitely will not regret!
Ideas for adventurous holiday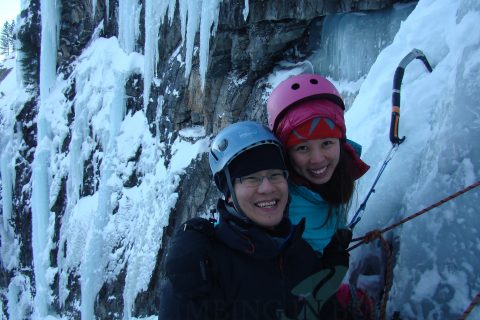 The Ice climbing gains more popularity in last years among climbing community in Bulgaria and definitely the valley of Skakavitsa is the most visited place. This is a range high up in Rila mountain, where the … Read More